"All Your Life You Can Be A #10!!!"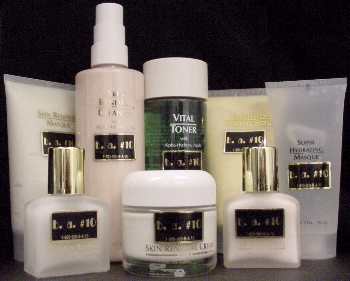 We have put together a line of professional strength
products which are result oriented problem solving
to retain healthy skin for both Male & Females of
all ages & all skin types. Some skin disorders addressed
by my products are: Aging skin, Sun Damaged Skin (Tanner's skin),
Adult acne and Rosacea.